KNOW YOUR
CUSTOMER
This is a platform that gives you the opportunity to check the authenticity of your customer with just the click of a button. This portal helps you in understanding your customer digitally. All documents shared to your organization by your customer will be verified from the issuing authority. You can accept or reject the documents and do much more through the portal. Register with us to explore more features.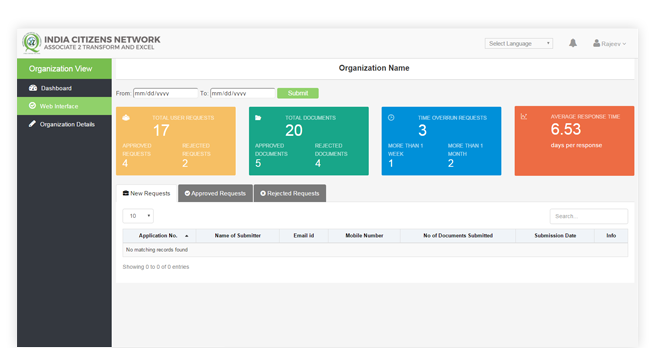 85476
Registered organizations

13
KYC performed

143
Documents Verified
Flexibility to get the documents on your system
Manage KYC end to end with full support
Receive documents
All documents needed for KYC can be collected digitally through this portal. All users registered with the portal will be able to share any verified document with the organizations.




Verify documents
All documents shared by the users will be verified ones and can be downloaded to your system. Verify the documents to meet your requirements and ask for more if needed.



Give Approval
Approve or Reject your customer's KYC and let him know through this portal.

Extract User Info
Extract the basic information of all your engagements. This feature allows you to extact the basic info of the user without actually downloading the document.
How We Work
We help you in understanding your customer more closely. Through this portal you can receive documents from your customer which has been verified by the issuing authority.
All you have to do is just follow the steps.

Register with us
Login
Subscribe one of our plans
Know Your Customer Better
Decide on accepting or
rejecting the requests